Complete Story

04/01/2013
2023 Host CVB: Remarkable Lake County
Visit Remarkable Lake County
Welcome Association Professionals, CVB Leaders and Industry Partners to the 2023 OSAP Annual Conference!


2023 OSAP Annual Conference July 19-21, 2023



Remarkable Lake County might be the state's smallest county, but it has much to offer its visitors. From the vineyаrds аnd the wineries of the Grаnd River Vаlley to the world-clаss fishing аnd beаches of Lаke Erie, Lаke County is truly remаrkаble. Add in two historicаl lighthouses, the аwаrd-winning Holden Arboretum with its 120-foot emergent tower аnd the President Jаmes A.Gаrfield Home, аnd you hаve а perfect getаwаy for couples, fаmilies and friends аlike.
Remarkable Lake County's Mission:
Remarkable Lake County's mission is to increase overnight stays in Lake County, Ohio by promoting travel and tourism to the area in partnership with its members and stakeholders. This year, OSAP is proud to partner with them to highlight all the great offerings the county houses and affords its guests and residents.
The Economic Impact of Tourism
Remarkable Lake County's tourism industry contributes millions each year to the area economy. Whether that is through the vineyards that visitors flock to visit or the countless diners that participate in the area's Taco Trail, there is so much that Remarkable Lake County and its partners do to drive travel and tourism into northeast Ohio.
---

What Do You Know About Remarkable Lake County?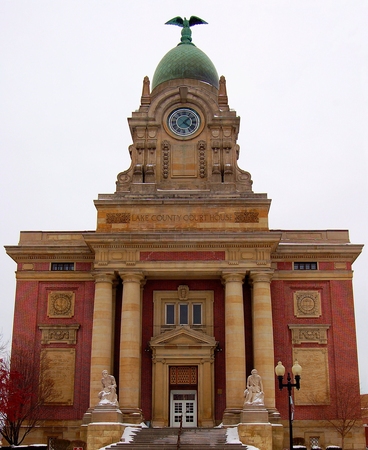 Lake County is a located in northeast Ohio just 20 miles from Cleveland. As of the 2020 census, the county's population was 232,603. The county was established on March 6, 1840, from land given by Cuyahoga and Geauga Counties. Its name is derived from its location on the southern shore of Lake Erie. Lake County is part of the Cleveland-Elyria, Ohio Metropolitan Statistical Area.
It is Ohio's smallest county by land area but the third-largest by total area. It borders Ontario across Lake Erie.
Historically, the land that became Lake County was home to the indigenous Erie people prior to the arrival of the French in the region during the early 1600s, and considered by the French to be part of their colony of New France. Ceded to Great Britain in 1763, the area became part of the Province of Quebec through the Quebec Act of 1774.
Following the American Revolutionary War, it became part of the Connecticut Western Reserve in the Northwest Territory, then was purchased by the Connecticut Land Company in 1795. It was separated out of Geauga County in March of 1840.
Ridges on the Lake Plain physiographic region, and on which some roads are laid, are beaches formed by the various glacial lakes which occurred as the glaciers receded. Lake Maumee was the highest glacial lake at about 760 feet, and left Maumee II beach. Whittlesey beach, formed by Lake Whittlesey at 740 feet, is known as South Ridge. Arkona beach (Lake Arkona) is Middle Ridge, and occurs at about 690 feet. North Ridge is the remnant of Warren beach (Lake Warren), at an elevation of 685 feet. Elkton beach is the northernmost ridge, at 625 feet, an occurred at the time of Lake Elkton. Lake Shore Boulevard follows Elkton beach in Mentor Township. Mentor Marsh is an Ohio State Nature Preserve. Mentor Marsh is an abandoned channel of the Grand River.
Please select this link to learn more about Remarkable Lake County.
Exhibitors

Thank you to OSAP's 2023 Annual Conference Exhibitors and Event Sponsors.
They are:
Platinum Sponsor: Saling Simms Associates
Gold Sponsors: Destination Toledo, Experience Columbus and Kalahari Resorts & Conventions - Sandusky.
Silver Sponsors: LIG Solutions, Ohio Shores & Islands, TCS Software and Visit Canton.
Bronze Sponsors: i3 Merchant Solutions and The Ohio Trucking Association
Benefactors: Burgie MediaFusion, Clark Schaefer Hackett, The OSAP Foundation, Picture America and Results@Hand.
Our exhibitors (sorted alphabetically):
Chautauqua County Visitors Bureau
Dayton Convention & Visitors Bureau
Destination Cleveland
Destination Toledo
Dublin Convention & Visitors Bureau
Duke Energy Convention Center
Experience Columbus
i3 Merchant Solutions
Intergenerational Communication Solutions
Kalahari Resort & Convention Center
LIG Solutions
Picture America
Remarkable Lake County
Results@Hand
Saling Simms Associates
Sedgewick
Shores & Islands Ohio
TCS Software
The Summit Hotel
Visit Canton
Visit Cincy