Mobile App
Once again, OSAE is working with Results@Hand to create a mobile conference app that's available to virtually anyone with web browsing capabilities (smartphone, tablet, PC, etc). The app affords you the opportunity to stay updated with the conference details through your mobile devices!
It also means fewer germs because you can download documents, materials and other conference-specific information right from the app itself! It's safer for you, us and the environment - a win for all!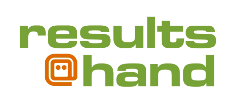 Exhibitors

Thank you to OSAP's 2023 Annual Conference Exhibitors and Event Sponsors.
They are:
Platinum Sponsor: Saling Simms Associates
Gold Sponsors: Destination Toledo, Experience Columbus and Kalahari Resorts & Conventions - Sandusky.
Silver Sponsors: LIG Solutions, Ohio Shores & Islands, TCS Software and Visit Canton.
Bronze Sponsors: i3 Merchant Solutions and The Ohio Trucking Association
Benefactors: Burgie MediaFusion, Clark Schaefer Hackett, The OSAP Foundation, Picture America and Results@Hand.
Our exhibitors (sorted alphabetically):
Chautauqua County Visitors Bureau
Dayton Convention & Visitors Bureau
Destination Cleveland
Destination Toledo
Dublin Convention & Visitors Bureau
Duke Energy Convention Center
Experience Columbus
i3 Merchant Solutions
Intergenerational Communication Solutions
Kalahari Resort & Convention Center
LIG Solutions
Picture America
Remarkable Lake County
Results@Hand
Saling Simms Associates
Sedgewick
Shores & Islands Ohio
TCS Software
The Summit Hotel
Visit Canton
Visit Cincy